Wisdom Session
magick is alive
magick is real
magick is everywhere
A SESSION WITH ALISON IS:
-An hour long exploration of what health really is.
-Discovering ritual practices that encourage self actualization and love.
-A commitment to changing the way you care for your sacred Self.
-Where you will uncover which plant allies are needed to nourish your body and spirit.
WHAT YOU WILL RECEIVE:
-An hour long one-on-one session in person or via Skype/phone call.
-One wild harvested tincture or tea blend made by Alison that is indicated for you.
-A detailed email overview of your time together that will include herbal remedy recommendations and directions on how to incorporate them into your life, lifestyle changes, and a personalized ritual that is aligned with the energy of your session.
-Two follow-up emails from Alison to ensure that you are feeling supported on your path.
CONSULTATIONS ARE AVAILABLE IN-PERSON, or VIA SKYPE/face time/phone.
In-Person sessions OCCUR EVERY second MONDAY OF EACH MONTH AT JUJU IN PITTSBURGH , PENNSYLVANIA.
THE WELLNESS SESSION IS $150* AND INCLUDES ONE HERBAL REMEDY
*sliding scale pricing is available. please send a message with inquiry here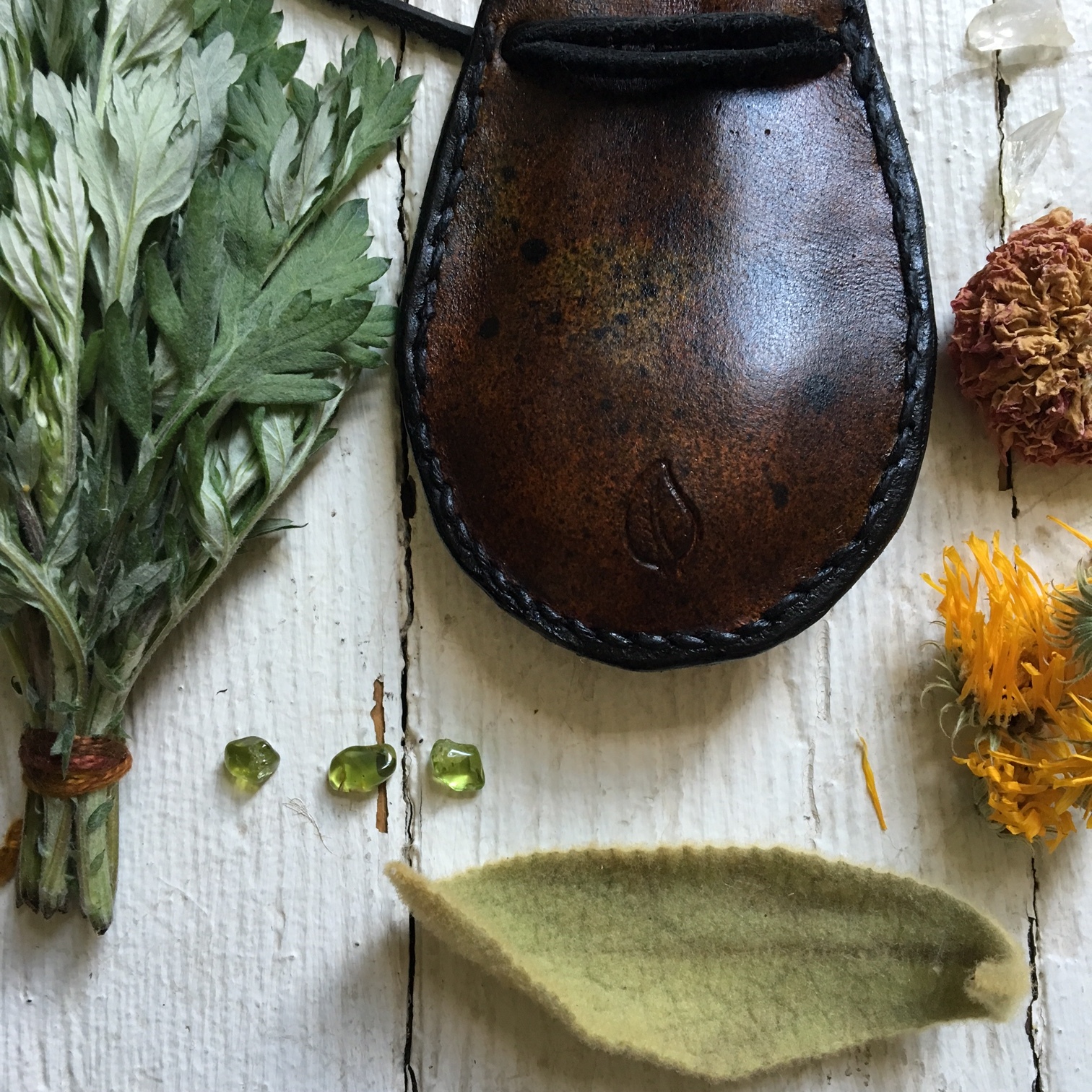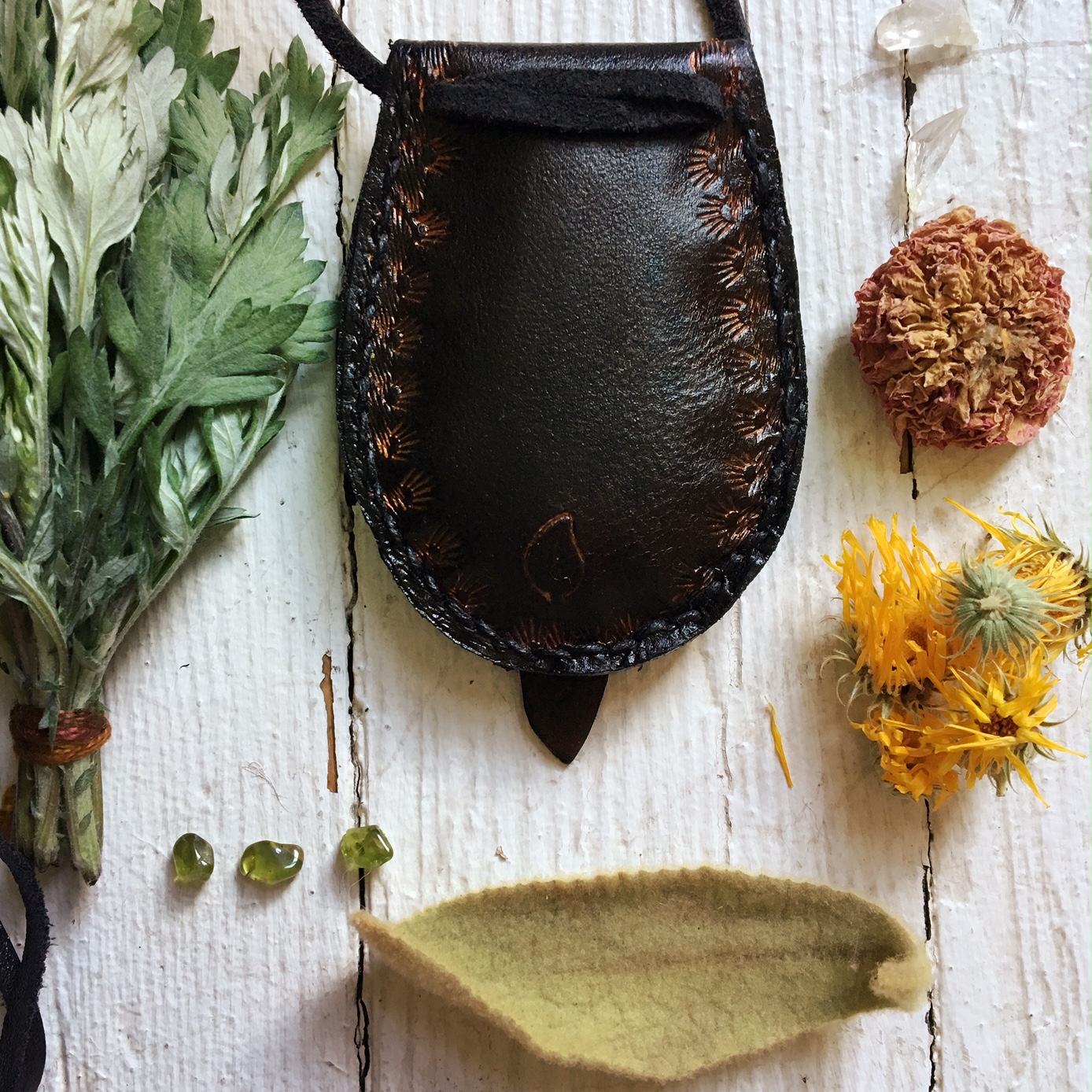 Sacred Talisman Ceremony
PLANT + STONE MAGICK
Throughout history, on every continent and in almost every culture, it has been held that plants and stones have offered their medicine for protection, healing and transformation. Stone spirit medicine is potent and ancient; plant spirit medicine is quiet and strong, yet both are infused by the collective memory of the Earth. When worn on the body in the form of a Talisman, these offerings from the Earth Mother connect us to our higher purpose and become guides on our own individual paths.
THE SACRED TALISMAN CEREMONY IS A COLLABORATION OF:
You-- your story, your spirit, your path
Wild gathered plants, chosen for their strong spirit medicine
Sacred stones, rich with healing
An ethically-sourced leather pouch, created with love
Intuition, rooted in deep reverence of the Healer's Path
This Sacred Talisman Ceremony starts with you. You hold the keys to healing and wholeness through your very own story. Your story will be told to Alison via a series of questions, mailed to you upon purchase. Once your story is heard, Alison will build a sacred bundle filled with wild-gathered plant allies and stone medicine that represent all of the unseen forces that wish to aid you on your path. This bundle will then be placed inside a leather pouch in sacred ceremony. The Talisman will then rest under the vibrant energy of Grandmother Moon's fullness, taking care that the creation is complete.
The leather pouch is lovingly created by Leia Nachele of Lunation Leathers. The leather used in each Talisman is ethically-sourced hide, harvested from animals that have passed on from natural causes. The hide is then shaped and woven into a light weight, comfortable, wearable piece, complete with adjustable straps so that it is customized for you. We are offering a plain or designed pouch.
Activate your own sacred journey to healing and wholeness through the deep connection between your spirit and the sacred offerings of the Earth.